Keep Ellen Cooking!
Support New Pages!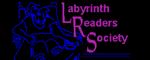 ELLEN'S KITCHEN
(And) A dash of spirit
An old Persian grace, Mardigras Kings Cake, Traditional Chinese Medicine (TCM) and Marie Ali's quilts

Articles, chat and one on one advice that goes beyond just putting food on the table. We all know that the kitchen is the heart of the house, producing food for the body and food of the soul. In this section you will find featured articles as well as our musings about nourishing love, and about simple living and health.
The Recipe Box
Spinach appetizers, Popeye Pie, and Eggplant relishes, spicy grilled entrees

Recipe archives, the special "How-to's" Ellen calls forms, and family-size recipes of all variety. The wheat meat/ seitan collection and crock pot collections are here, also ethnic, vegetarian and omnivorous recipes.
A section for current vegan recipes from my favorite vegan community. Also, Ellen's soy food and soy dairy notes, with tofu, okara and soy yogurt making. Every recipe taste tested, mild and delicious.
Get Out The Big Pots
Biscotti and chai tea in this section
Vegetarian Once A Month Cooking (OAMC) Plan

If quantity cooking was as simple as multiplication, life would be easier all around. However, as anyone put in the place of converting a recipe for two into something that will feed the whole family reunion or a cafeteria of hungry kids will know -- life is not that simple.
Individual large recipes, meal/event planning guides and menus, buying guides, freezer cooking (OAMC), planning tools, and equipment suggestions for large scale meals.
Facts and faqs
Safe crock pot cooking and Eating Defensively when chronically ill.


Here you will find "Facts and faqs" of all variety. Information about nutrients; current conversations and controversies about food and health; also Ellen's bio, a little history about the Kung Fu Natural Foods Restaurant and Cookbook, a behind the scenes intro into cooking for vegans/vegetarians, and so on, and so forth.
Pantry
Spice and soup mixes, Italian spice mix, and mild chili powder; Bath treats and fizzy bath bombs

Dry stuff, storage and safety, equivalents and substitutions, planning and buying. Who could ask for more from a pantry? Ellen could -- and does. Hints and tips? Energy saving? Make-at-home methods for those costly convenience or speciality foods and products? You will find that material in this section, and more.
Gardening for the kitchen has many special considerations that can easily be overlooked by one's standard truck gardener. Here you will find out about herbs, worms and much more.
new links November 2002
Recipe software, cookbook reviews, Ellen's favorite links, cyberkitchen and more.
Bulletin board, discussion list, recipe request, cooks chat forum and thoughts for the day. You know the old expression -- "It takes two to tango." Two- or more- cooks in the kitchen can be a beautiful dance- not necessarily a recipe for disaster. Come and compare notes. We'll put a pot of coffee on to brew and have us a little sit down.
In the Forum, you can post a recipe request or any question that could use a public answer.