Keep Ellen Cooking!
Support New Pages!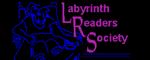 ELLEN'S KITCHEN
---
Back to where
you came from
---
Planning Breakfast for 100
For a real life brunch for 100 with recipes, including cheesy potatoes, take a look at Festive Family Brunch for 100.
ELLEN'S KITCHEN BREAKFAST FOR 100
Quiche or frittata
Recipe with 9 dozen eggs- 9 9x13 casseroles
Scrambled eggs
16-18 dozen PLUS 1 dozen hard boiled
Scrambled tofu
4 to 6 ounces soft or silken tofu per person-
24 to 32 pounds
Hash brown potatoes
40 pounds peeled, shredded, ready to cook
For cheesy hash browns, see bottom of page
Bacon
Thick slice- 2 per person
16 pounds
Thin slice- 3 per person
18 pounds
Canadian bacon or ham
3 ounces cooked per person- 20 pounds ready to eat boneless
Sausage
Small links- 2 per person
14-15 pounds
Patties- 2 per person
24 pounds- it shrinks 50%
Fruit salad or fruit cup
4 gallons fresh OR 4 #10 cans
Breakfast breads
Plain toast- 12 pounds bread
Large sweet rolls or scones or whole bagels, 1 each- 9 dozen
OR doughnuts, biscuits or small sweet rolls/ pastries –
13 dozen
OR English muffins-
1 whole per person plus 10% extra
OR Large Muffins- 1 per person
OR Mini-muffins- 2 to 3 per person
Basically, each 12 pounds provides one piece per person, and you need about 24 pounds for a regular breakfast.
Grill/ griddle breads
Pancakes- 3 5-inch per person (1/2 cup flour)
All in one mix: 20 pounds for 3 pancakes 14 pounds for 2 cakes
OR Waffles 1 per person
OR French Toast 2 slices per person- 12 pounds
PLUS trimmings
3 pounds butter, jam or jelly, nut butter, 1 to 2 gallons syrup and honey, 2 pounds powdered sugar
Hot cereal: Oatmeal, Farina or Grits
6-7 pounds dry cereal, grain or flake
PLUS trimmings:
3 gallons milk or cream, 2 pounds butter, jam or jelly, nut butter, syrup, honey, powdered sugar
Cold cereals
8 pounds assorted large boxes, 1/2 sweet
OR 12 pounds individual packages PLUS sugar and 3 1/2 gallons milk or soy milk
Yogurt
Side dish or supplement, 1 gallon
1/2 cup per person, 3 1/2 gallons
1 cup per person, 6 1/2 gallons
BREAKFAST FRUITS FOR
50 servings
75 servings
100 servings
125 servings
150 servings
BANANAS
Half Each
25
37 1/2
50
62 1/2
75
PRUNES to stew
dried, pitted, small
4 prunes each
3 1/2 pounds
5 1/4 pounds
7 pounds
9 pounds
10 1/2 pounds
PRUNES to stew
dried, UNpitted, small
4 prunes each
4 1/4 pounds
6 1/4 pounds
8 1/4 pounds
10 1/2 pounds
12 1/2 pounds
JUICES, 46 OZ. CAN
4 ounce glass
4
6
8
10
12
JUICES, 64 OZ. cartons
4 ounce glass
3 1/4
4 3/4
6 1/4
8
9 1/2
FRUIT, SLICED
1/2 cup
25 cups
37 1/2 cups
50 cups
62 1/2 cups
75 cups
ELECTRIC ROASTER SCRAMBLED EGGS
Serves 100.

Crack 16 dozen eggs into large bowl, basin or dishpan. Beat with electric mixer, pour into large plastic pails.

Preheat roaster to 325 degrees.
Melt 1 1/2 pounds butter in the cooking pan.
Add 12 1/2 cups milk and 1/4 cup salt. You can also use Ranch dressing for part of the liquid.
Pour egg mix carefully into roaster. Stir well.
Cook, covered 50 to 60 minutes. Stir thoroughly every 10 to 15 minutes with large plastic or wooden spoon.
When eggs begin to thicken, stir in 2 1/2 teaspoons ground pepper. This is when you might also add herbs, etc.

Turn to 165 degrees as soon as it is done or nearly done!

Serve with ham, sausage, toast, etc.
The great thing about this dish is that you can modify it endlessly. Different cheese combinations with varying types of meats and vegetables create a customized dish for you and your family.

Ellen's notes: This is a frequently requested recipe. Make 5 times this recipe, using 10 pounds of hash browns, for this brunch- that will fill 5-6 9x13 pans, 2 half steamer pans, or 1 electric roaster. AS A Single Starchy SIDE DISH FOR DINNER FOR 100, you need to start with about 20 pounds of hash browns- 8 to 10 times this recipe- and cook in 2 electric roasters. See roaster directions at the end of the recipe.

2 pound bag shredded frozen Hash Browns, thawed in the refrigerator and drained
8 ounces Sour Cream (if using Greek yogurt, stir in 2 tablespoons flour)
10.5 oz can of cream of chicken soup or cream of celery
10.5 oz can of cream of mushroom soup
OR 2 1/2 cups thick white sauce may sub for both soups
8 ounces (2 cups) shredded cheese (your choice of flavors)
1/2 cup diced green onions
If meat is used, 1 pound bacon, cooked, drained (ends and pieces) OR cubed ham, OR cooked, crumbled sausage OR crumbled soy substitute
1/2 cup chopped (Portobello) Mushrooms, sauteed
Salt and Pepper to taste

Geri's Directions:
Use whatever type of hash browns you want, I have found that the shredded work best. Cook your bacon, placing the renderings (grease) aside as you cook allowing the bacon to cook and drain at the same time. When completed use a little of the renderings to sauté your mushrooms and green onion for approximately two minutes on a medium heat, until wilted.

While those are cooking, place your sour cream, soups, and 3/4 of your cheese together and mix in a large bowl. When the bacon has cooled, dice into pieces. Mix in your cooled mushrooms and onion mixture.

Stir in the hash browns last. If your hash browns are frozen, you MUST allow them to defrost and drain well before mixing them together with everything else.

If desired, add a portion of the bacon grease to the mixture. While I know this isn't health conscious, it adds a great bacon flavor throughout the dish.

This amount will totally fill a 9 X 13 pan. Put your mixture into a greased pan and put in the oven for 30-40 minutes at 375 degrees, or until the top has browned. When cooked, take out of oven and sprinkle with remaining cheese.
To speed up the process use a microwave/oven safe dish to microwave the mixture on high for 10-15 minute, then place in the oven until the top is brown, same delicious results.

Ellen's notes: These do not reheat too well- bake just before serving for best results.If using a roaster, be sure to preheat the roaster for 20 minutes before starting the potatoes. Since the potato layer in a roaster is about twice as deep as a 9x13 pan, use 350 degrees and allow 70-90 minutes baking time (takes longer, up to 40-60 minutes more, if it has been refrigerated). It will not brown like the oven does.