Keep Ellen Cooking!
Support New Pages!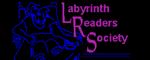 ELLEN'S KITCHEN
---
Back to where
you came from
---
Plan Appetizers for 100
Looking for ideas? Here are some recipes for Large scale Appetizers.
ELLEN'S KITCHEN APPETIZER PLANNER 100 Servings
General
information
Appetizers served before a buffet or full dinner are OPTIONAL. They just fill-in, helping the really hungry and the drinker. They DO reduce the intake of dinner food, but only about 10%. If you do choose to serve an appetizer, consider the meal following immediately, and try to select complementary foods. Choose items you can prepare ahead and serve easily. You do not have to server a big variety or large amounts; 6-8 "bites" or taste portions per person per hour is a ball park figure. Caterers often plan a minimum of 4 different choices for groups of 25-100 or more, adding an additional choice for each 25 people.
Appetizers
as the main course or at a mealtime?
These amounts are for just a small serving of appetizers before a full meal. If you are serving "just appetizers", allow 3 times as much per person if it is NOT at a meal time, and allow 6 times as much if it is at mealtime or right after work, or an all day Superbowl party!

When appetizers are the entire meal, offering some protein entree type servings is a must. Specialty items like baked salmon, shrimp or seafood in a casserole or dip, meatballs or mini quiches and 'real' sliced turkey or ham are popular.
Hot roast beef is a treat-someone must be assigned to carve- but cold sliced beef or ham are always acceptable. For adding hot food, select some hot casseroles or dips if you have the oven space and chafing dishes. For large groups, these are far more practical than individual hot appetizers. If you don't have ovens, add some meat or seafood salads for a large crowd, or ethnic specialties that are suited to the event.

pre dinner
appetizers

Remember, these are small amounts when you a serving just a few choices
chips and dips
crackers and cheese (small amounts)
about 4 18" platters
8 pounds tortilla chips
OR 6 pounds potato chips or small crackers
PLUS 8 pounds of cheese or cream cheese or cheese log
OR 6-8 pints (one gallon) thick dips such as salsa, bean dip, guacamole
veggie or fruit platters (small amounts)
(Rinse fruits in fruit-fresh, lemonade or orange juice to prevent browning)
about 4 18" platters
4 pieces veggies per person
total 30 pounds trimmed, ready-to-eat
mini carrots, broccoli, cauliflower, celery hearts, olives, cherry tomatoes, jicama strips, cucumber or zucchini strips, tiny boiled potatoes PLUS 8 cups thin dip
See the Ellen's Kitchen Veggie Tray Page
Individual bite size items (small amounts)
2-3 pieces per person, 200-300 pieces total, using 6-10 kinds.
Devilled eggs- count each half as one piece
Cocktail wienies
12 pounds
1 lb. = 25 pieces
Meatballs
12 pounds
1 lb. = 25 meatballs
Meats
1 lb. shaved cooked ham, turkey, roast beef = approx. 4 cups
= approx. 15-16 (1 oz.) slices
fills 14-16 cocktail buns or 10 turkey buns
cheese cuts or trays
(cubes and slices)
1 1/2 -2 ounces per person, 10-12 pounds total, using 3-4 kinds.
Part can be cheese logs or spread, but add crackers if needed (6 pounds per 100).
Serve cheese at room temp
nuts or mints (small amounts)
4-5 pounds of shelled peanuts or
individual small nuts or candies
OR 6 pounds deluxe mixed nuts OR 3-4 pounds tiny after dinner mints
Soup or juice
not main course
4 ounce serving (1/2 cup)
3 gallons
8 ounce serving (1 cup)
6 gallons
Non alcoholic punch
4 ounce serving (1/2 cup)
6-10 gallons
Use lesser amount if coffee and tea are also served
8 ounce serving (1 cup)
12 gallons
Appetizer amounts for mixed light appetizers for approximately 100 people
PARTY ALERT: These amounts are good for about 1 hour of pre-dinner type hors d'eouvres. You need up to three two six times these amounts for appetizers served at a meal time instead of a meal, or for a long party.
Food:
For one or two items allow
For all or most items allow
Cheese, firm: Cheddar, jack, Swiss, etc.
10 pounds assorted cheeses, thinly sliced
OR 12-14 pounds chunks and cubes
Served with bread/crackers/pickles,
4 pounds assorted, thinly sliced or cubed cheese
Cheese logs, spread and balls are alternatives- same weights.
Deli Meats: cold cuts, ham, beef, turkey etc.
20 pounds assorted meats shaved or sliced
Served with bread/crackers/pickles
6-8 pounds thinly sliced meats
Veggies and dip (this is the most inexpensive item and the easiest to have extra on hand)
10 pounds prepared assorted veggies and 3 quarts dip
6 to 8 pounds prepared veggies and 2 quarts dip
Fruit chunks: melons-
(allow 50 % waste unpeeled weight
when purchasing melons)
20 pounds melon balls or cubes
6 to 10 pounds melon balls or cubes or some strawberries
Shrimp (the count on a package of shrimp will tell you how many are in 1 lb., 21-30 is jumbo/deluxe; 175-200 is tiny salad)
10 to 20 pounds plus 1 gallon cocktail sauce
6 pounds plus 2 1/2 quarts cocktail sauce
Bread, crackers, buns etc.
3 small bread or crackers or 1 1/2 buns per person
1 1/2 to 3 small bread or crackers per person
6 pounds crackers, 8-10 pounds breads
Pickles
1 gallon
1/2 gallon
Olives
3 pounds
1 1/2 pounds
Potato Chips and dips
add 2 pounds for corn/tortilla chips
3 quarts dip with 10 pounds chips
2 quarts dip with 4 to 6 pounds chips
Veggies, crackers, chips are the inexpensive fill-ins. They fill people up and keep well if not used; do provide at least one tasty dip. Marinated vegetables provide an attractive alternative to the usual carrots-broccoli-cauliflower-ranch dressing platters.
People will eat less if they have to assemble their own appetizers. Chunks of cheese, cheese balls, and make it yourself sandwiches disappear more slowly than cubes of cheese and pre-made tea sandwiches. DO allow extra serving space- people will cluster around these stations.
Except for a few highly desirable items such as shrimp, roast beef and caviar, the more selections you add, the less amount of each item you will need. As you add more items to your menu, reduce the amounts of each accordingly.
Thinner sliced meats, cheeses and veggies and fruit, give you more servings per pound.
Decorate your plates and platters attractively, green leaf lettuce, kale, parsley and edible flowers.
Use toothpicks and small skewers to form interesting presentations. Thin stick pretzels make useful skewers for cheese bites and other dry items.
Deviled eggs, smoked salmon or oysters, tiny open faced sandwiches, are easy and appealing.
Meatballs or tiny sausages in a sauce or a hot spread for dipping can be served in a chafing dish or crock pot/ slow cooker.
Do not attempt individual hot appetizers unless you have adequate oven space and help. If you can only cook a pan of 20 at one time and each pan takes 20 minutes, they are not practical for large parties.