Keep Ellen Cooking!
Support New Pages!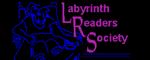 ELLEN'S KITCHEN
How much fried chicken?

Angie
02/21/12
I have 150 guests for my daughters sweet 16th. We will be having assorted salads and about 6 different appetizers. Main meal is pasta with meat sauce and fried chicken. Am lost as to how much chicken to order. About 25 of the guests are below the age of 10. Thank you for any input!
ellen
02/21/12
1 piece of chicken per person, all ages- almost everyone will take some...