Keep Ellen Cooking!
Support New Pages!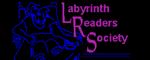 ELLEN'S KITCHEN
Keeping Fettuccine Warm

Terry
02/20/12
What is the best way to keep Fettuccine warm when doing a pasta bar for 200 people? We have chaffing dishes and cambros for transportation.
ellen
02/21/12
No really good methods, also how long a transport? I have been working on a pasta bar article, I will try to get it up for you this week.

If you cook ahead, best is to rewarm per serving by a dip in boilng water, in sieve.