Keep Ellen Cooking!
Support New Pages!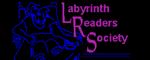 ELLEN'S KITCHEN
tea fashion show for 235

Kandy
02/19/12
Hi, I'm in charge of running the kitchen for my condo res.
We are serving,ham salad, curry chick. salad and cucumber sand all on bread cutout of hearts, teacups, teapots and flowers.
one one side of the plate,we want to place sliced apples,pears and frozen grapes with three slices of cheese. cheddar and harvarti.
The other side will have baby carrots,celery
and three olives one a stick. A small container of ranch dressing will also set on the plate. Please critique this plan and let me know how many pounds of cheese I will need.
Thank you for your time.
Kandy
ellen
02/21/12
2 ounces of cheese per person. I would add some egg salad sandwiches for the people who don't eat meat.