Keep Ellen Cooking!
Support New Pages!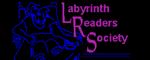 ELLEN'S KITCHEN
50 people for party

Jim D.
02/18/12
I'm having 50 people for a party. Do I have enough?
13 lbs. of roast beef
4 lbs. Mac and Cheese
4 lbs. of Potato salad
4 lbs. of Shrimp
Deli Tray:
2 lbs. of cheese
1 lb. of ham
1 lb. of turkey

3 lbs. of broccolli salad
green salad

Is this enough?

Thanks, Jim D.

ellen
02/19/12
Jim, if this is a dinner, thi8s is not enough food. Is it a dinner?