Keep Ellen Cooking!
Support New Pages!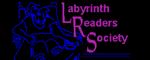 ELLEN'S KITCHEN
Soup Supper

Leona
02/17/12
Several of our group are making soup for 40-45, all adults some elderly. Held at 4:00 in the afternoon. We are making Chili, Chicken Noodle, Italian Sausage and Vegetarian Lentil. There will also be a mixed salad and a small dessert. We know that most will take both chili and chicken noodle soups. The Italian sausage soup is delicious, but less will try it. The lentil soup is also good but we expect only a few will eat it.

My question is how much of each should we make? My estimate is 2 1/2 gallons of chicken noodle, 1 gallon chilli, 1 gallon Italian sausage and 2 quarts lentil. What do you think?
Thanks so much

ellen
02/17/12
When you do 4 entrees for 45 people, you always have leftovers.

Your numbers look close.I might do 3 gallonns chicken, 1 1/2 chili, and I would probably do a gallon of lentil, since it freezes well if left over.

Leona
02/17/12
Thank You so much. I wondered if I might not have enough.