Keep Ellen Cooking!
Support New Pages!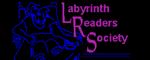 ELLEN'S KITCHEN
Slow Cooking Chicken Breasts in a Roaster

Cindy
02/16/12
I am making 5 - 3 pound bags of chicken breasts (15 pounds total). I would like to slow cook them in a roaster. I am making pulled chicken. The recipe calls for seasonings and 1 bottle of beer per 3 pounds of chicken breasts. I was told to cook 3 pounds in a crockpot on low for 8 hours. Will this be the same in the roaster? Can I put all the breasts in? It is a very large roaster. Will 8 hours be good enough? Thanks so much!
ellen
02/17/12
Thaw the breasts at least overnight in the refrigerator. Set the roaster for 300-325 for about 4 hours, or 200-225 for 8. Preheat it 20 minutes.

This is exactly one roaster full. You probably won't need all the beer- just cover by about an inch, then add more as needed.

Cindy
02/17/12
Thank you so very much!!!