Keep Ellen Cooking!
Support New Pages!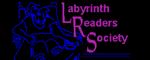 ELLEN'S KITCHEN
Green Beans Almondine for 170

Michelle
02/10/12
I am catering a fund-raising valentine banquet for my daughter's school group. We have sold 160 tickets. I am planning the menu for 170. My menu is a choice of meats (cranberry glazed pork roast and lemon dill chicken), roasted rosemary potatoes, and green beans amandine. I feel comfortable with my quantities on everything except the beans - how many should I purchase if fresh or frozen. Also, if you have any dessert suggestions I would appreciate it. Dessert will be plated and served. Your website has been extremely helpful to me. Thank you for keeping it up.
ellen
02/10/12
27 pound per 100 frozen, about 31 fresh

A plate with 4 small bars would be a great, surprise dessert- 1" square brownie, 7 layer bar, lemon square, and cheesecake bite, for example. Easy to prep ahead and tasty.