Keep Ellen Cooking!
Support New Pages!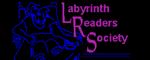 ELLEN'S KITCHEN
Wedding for 270 people

peggy wynn
02/10/12
Hello Ellen
I am serving 3 courses..Entree is ok, I am going to serve 1 piece each of 4 items.
Main: Chicken Butter Cream, Lamb Rogan Josh, Goan fish curry, Chickpea masala and Aloo Saagawala.
Could you please help me how many kilo of each dish, I need. I am very tide of the budget.
We are serving with rice, naan, raita, salad.
How many kilo of carrot, I need to make Gaja halawa (carrot sweet)
Hope to hear from you soon.
Kind regards
Peggy
ellen
02/10/12
Peggy, nice menu, I do ounces and cups, you will have to convert to kilos.

I would do 1/4 cup per person of Chickpea masala and Aloo Saagawala and the fish curry.
I would do 1/2 cup per person of the chicken and lamb.

You can make a small batch of your recipe ahead and measure it to see how much meat in 1/2 cup of the finished dish

I would do 2 ounces of carrots per person, this will make 2-3 pieces per person.