Keep Ellen Cooking!
Support New Pages!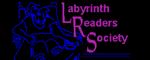 ELLEN'S KITCHEN
shrimp wedding appetizer

Deann
02/06/12
I am testing a new shrimp appetizer for my daughters wedding. The food is all mexican themed. For the appetizer I want a spicy shrimp with avacado served on either a cracker or maybe a cucumber. We already tried a shrimp with avacado and pineapple on a ritz cracker, but the cracker was overpowering. So we tried it on a piece of lettuce and liked it much better. However, I want it to be easy to put together and easy finger food to eat. The lettuce I think will be a problem for both. Would the cucumber be a good alternative and still give a more lighter taste than the cracker? Do you have any tried and true good recipes for an appetizer similar to my description? Any suggestions would be helpful. Thank you!
ellen
02/06/12
This is traditionally served in a glass or cup, and there are clear or black 3-4 ounce plastic cups that would be perfect, available at restaurant supply store. Also, less drippy, which is important for dressy clothes, sort of "Mexican shrimp shooters. I would chop up the cukes and put them in, not under.

I just posted this recipe on one of the threads in the last few days, but I can't find it; I will look further and post it is I can find it.