Keep Ellen Cooking!
Support New Pages!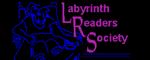 ELLEN'S KITCHEN
Metballs to feed 200 people

Inez
01/18/12
How much ground meat will i need to make meatballs to feed 200 people?
ellen
01/18/12
For cocktail/appetizer you need 1 pound finished meatballs for 1-6 people; for a meal 1 pound of finished meatballs for 3-4 people. Usually, depends on your recipe, about 25 pounds of lean burger for 100 entrees.