Keep Ellen Cooking!
Support New Pages!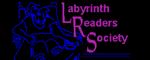 ELLEN'S KITCHEN
Pinto Beans

Kayla
01/17/12
I am doing a benefit dinner and need to cook lots of pintos, i was wanting to use me ge turkey roaster, how could i do this
ellen
01/17/12
Use fresh beans. Soak overnight, drain, and place in cook pan which was pre-sprayed with non-stick spray. Add your other ingredients that are not salt or acid. Cook at 300 covered, allow 3 hours, adding salt and acid after it gets pretty tender. You can turn down to 165-180 ito hold.
ellen
01/17/12
You can only do 5-8 pounds per roaster. 5 is better.