Keep Ellen Cooking!
Support New Pages!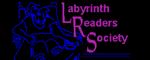 ELLEN'S KITCHEN
Sweet 16 for 75 ppl

Stephanie
12/30/11
I am having 75 guests. We are having baked ziti, meatballs, ans chicken francesa, and chicken fingers for kids with a cesaer salad. Questions are #1. how much of each dish? #2. Do we need rice as a side also??
ellen
12/31/11
baked ziti, 8 pounds dry (10 if lots of teens)
meatballs, 15-18 pounds
chicken francesa- 75 pieces- about 15-19 pounds
chicken fingers-even the adults will eat some- allow 3 pieces per kid, at least 1.5 for adulkts
caeser salad-3/4 the amount for 100, see the plan for 100 table.