Keep Ellen Cooking!
Support New Pages!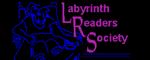 ELLEN'S KITCHEN
Induction cooktops

Hoddyetta
12/24/11
I am thinking about buying a new Kitchenaid INDUCTION cooktop but WOW after reading all these threads about glass cook tops.... My question is the glass quality/durability The same in these two tops? Should I be warned Against buying Induction???? I was going to order it this week ! !
ellen
12/25/11
Suggest you go cook on an induction top if you never have, before committing to one. But they are not the same as the older ceramic cook tops- so no advice on durability.

Only pots which will hold on to a magnet work on iinduction cook tops.