Keep Ellen Cooking!
Support New Pages!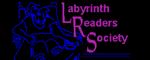 ELLEN'S KITCHEN
Shepherd's Pie

Anyah
12/20/11
Our church is cooking for a homeless shelter one night. Shepherd's Pie will be the main dish. Feeding about 250 folks.
I was calculating about 20# of hamburger and 10# of peas/carrots, but am having problems determining the gravy, etc. Any recipes for this? Thanks!
ellen
12/20/11
I would not do less than 50 pounds meat and 40-50 veggies for this many people, not counting the potato topping.