Keep Ellen Cooking!
Support New Pages!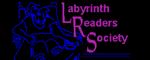 ELLEN'S KITCHEN
Christmas

Linda
12/19/11
I am having deli ham and turkey sandwiches for Christmas. With that will also be meatballs, dips, veggie trey, cheese balls, crackers, desserts,cheese, etc.

8 adults, 3 children.
How much deli meat per# for the 8 adults and 3 children should I purchase?

ellen
12/19/11
I would do 2 pounds of ham and 3 pounds of turkey. However, if it is deli meats, consider having 2 pounds each of ham, roast beef and turkey.