Keep Ellen Cooking!
Support New Pages!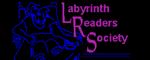 ELLEN'S KITCHEN
Cleaning Black Ceramic Cooktop

Benita O. H.
12/16/11
I may be a few years late, but to answer Peter's question that was posted on 02/21/06, the best solution is Cerama Bryte at Lowes. It might be at Home Depot too.
ellen
12/16/11
Thanks, lots of readers have recommended this.