Keep Ellen Cooking!
Support New Pages!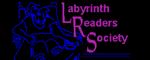 ELLEN'S KITCHEN
creamy potato soup with shrimp

Elaine
11/21/11
Ellen, I am making a cream potato soup with shrimp for 8 people for a Christmas dinner, is their a way I can make it a hour or two earlier, keeping it warm in oven, and at the last minute reheat on burner to add the shrimp? If so how long can I hold it before reheating?
ellen
11/21/11
Elaine, what you need here is a 4 quart crock pot set on low or keep warm to hold it. The shrimp would go in when you turn it to high, might be 15 minutes if they are tiny.

A spoonful of Dashi, a Japanese seafood stock, is fabulous in potato based seafood chowder.

Elaine
11/21/11
Thanks Ellen!