Keep Ellen Cooking!
Support New Pages!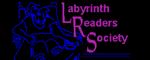 ELLEN'S KITCHEN
Small Wedding Recept with snacks and wedding cake

Tammy Glass
11/20/11
I'm handling a Wed reception for a young couple on a very tight budget. The ceremony is at 2pm which will prob last till 230pm. Bridal party will take pictures till 3pm, guest will snack until Bride & Groom join them. Hopefully cake served by 3:30pm and reception is over at 4:30pm. We plan on having about 100 people And so far have the following items as ideas. (We have no oven on site etc.. but folks who live near by that can bake etc..) We were planning maybe small chicken skewers, cheese crackers to include maybe a cheese ball, sausage balls, fruit platter. I'm a little concerned about having just one or 2 hot items. There will be no tables to sit and eat which should cut down on snacking. Basically the appetizers and beverages, coffee,tea,punch are to give the quest something to do for an hour until B & G are done taking pictures and arrive to cut cake etc.. Please give me your thoughts on amounts of these items that would be needed or any suggestions etc.. Thanks so much.
ellen
11/20/11
his is a perfectly good plan for a mid-afternoon reception. You want to expand the selection to at least 8 different items.

How about adding a few tea party type items- small scones and cookies and muffins, small lemon bars, maybe even some little fingerr sandwiches (see the tea party discussions on this site).

It is not necessary to have ANY hot items this time of day.