Keep Ellen Cooking!
Support New Pages!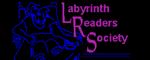 ELLEN'S KITCHEN
fundraising dinner

lylianne
11/15/11
I am part of an organization and we are planing a xmas dinner for 600 orphans (kids between 4-12 years old) and also about 300 adult vonlunteers. So we will be feeding about 1000 people. Menu is Chicken/ rice and red beans/ potato salad/ mac & cheese gratinee. I wwant to know how many portion of rice and beans to cook? and how many pounds of chicken per person?
ellen
11/15/11
I would count the kids as 400 persons if they tend toward the young side of the age range, 500 if they tend toward 12, so you are talking 7-800.

Make rice for everyone; about 10 pounds dry per 100 spread across both dishes. Make 8 pounds dry beans per 100. Make 2/3 pounds whole chicken per person.

ellen
11/15/11
I would not make the chicken and rice together. Many kids do not like their food mushed together.