Keep Ellen Cooking!
Support New Pages!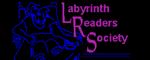 ELLEN'S KITCHEN
tea

cooper
11/14/11
I am planning to have a tea before a theater production. I think we will have about 150 people how many finger sandwiches should I make. and how many cookies do you think we will need?
ellen
11/14/11
See the tea sandwich plan for 200 and make 3/4.

For the cookies, 1 of each kind, up to 4 kinds, of smallish cookies or bars per person. Add an extra one for brownies or chocolate chip cookies- extra popular.