Keep Ellen Cooking!
Support New Pages!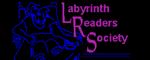 ELLEN'S KITCHEN
Church Christmas Social

Terri
11/14/11
In charge of church social for 350 ppl. We're having Luau Pig, turkey, scalloped potatoes, green beans, some kind of red salad, and rolls. And potluck desserts. How many pounds of potatoes should we plan on buying? The recipe we're using calls for 8 medium potatoes to serve 10 ppl. And I'm figuring at least 2 rolls per person.?

Thanks a ton! (I think we may need that many pounds of potatoes! lol)

ellen
11/14/11
About 40 pounds raw per 100. Yes on the 2 rolls per 100.