Keep Ellen Cooking!
Support New Pages!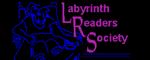 ELLEN'S KITCHEN
Oven/Frange Glass Top

Wanda Sinclair
11/10/11
My mother has a Frigidaire Elite Convenction oven/range (1989), that needs to have the black glass top replace. Where can I go to get a new top.
ellen
11/10/11
May no longer be available. Call the local Frigidaire appliance repair parson. It may be time for a new one; it will be about twice as energy efficient.