Keep Ellen Cooking!
Support New Pages!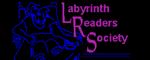 ELLEN'S KITCHEN
Guacamole for fajitas

Kay
11/07/11
How many avocados should I buy to make guacamole for fajitas for 45 people?
ellen
11/07/11
Avocados sold by the case are sized, very small to very large, depending on the variety. What kind are you getting and are you familiar with the refrigerated, peeled, seeded halves and chunks sold in restaurant supply stores and some groceries?

I allow at least 1/2 per person. We eat a lot of guacamole around here.