Keep Ellen Cooking!
Support New Pages!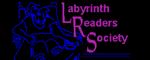 ELLEN'S KITCHEN
pork loin for 175 people

joan
11/04/11
Any idea how much to cook and the best way to prepare it. I am using a church kitchen with 2 ovens to cook in. I will be cooking it with sauerkraut also.
ellen
11/04/11
The amount is covered in the plan for 100 list, top of the meat section. Roasting- se the discussion on the beef roasting page, top of the Big Pots in the holiday cooking section.

1/4 cup sauerkraut per person, but gook some of the pork plain- not everyone likes sauerkraut.