Keep Ellen Cooking!
Support New Pages!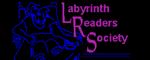 ELLEN'S KITCHEN
roast turkey breast for 150 women

chris
10/26/11
preparing roast turkey for approx.150 women. Will have all the sides and salad.Also having baked ham. Your thoughts on quantity of the turkey and ham. Thanks
ellen
10/26/11
Covered in detail in the shopping/planning article on large community dinners in the holiday cooking section at the top of Big pots. Use 10% LESS than the estimates if it is all women.

There is a turkey yield table also, which will tell you how much cooked meat you will get per pound of raw turkey breast.