Keep Ellen Cooking!
Support New Pages!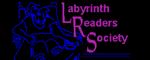 ELLEN'S KITCHEN
Finding grape vine *plants* to plant at home

Vivian
10/16/11
Hi Ellen:

Can you tell me how to choose a grape vine to plant in my garden? I want to grow the leaves for cooking stuffed grape leaves, but I've been told that for dolmas, you need a specific type of grape vine. Does that sound true to you?
Thanks for any advice on this.

Vivian

ellen
10/16/11
I don't think type of grape is the most important, rather that they be young and tender leaves. I would not use muscadine grape plants, American vines which have a wild or foxy taste.