Keep Ellen Cooking!
Support New Pages!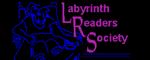 ELLEN'S KITCHEN
Thanksgiving Dinner for 100 seniors

Mary Brevigleiri
10/10/11
I'm planning a dinner for 100 people, mostly seniors. Dinners will be delivered to their homes. Would like them to have some leftovers for another meal. How many potatoes, sweet potatoes, green beans should I buy? I have 10 large turkey breasts being donated.
ellen
10/11/11
If you use the shopping and planning article in the holiday cooking section at the top of big pots, plan for 100 and do 100 plates from that, you will have large portions which will make 2 meals for most seniors.