Keep Ellen Cooking!
Support New Pages!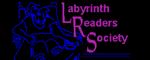 ELLEN'S KITCHEN
What can i do in planning a cocktail for 1 tone pe

Okharani
09/25/11
Waoh ,privilege to be your contributor today ,seriously i was once in an hospitality setting ,kindly help to guild and nurture the idea of establishing such in my local area.thanks
ellen
09/25/11
Not too clear how many people and is this a one time event or a restaurant? Write more.