Keep Ellen Cooking!
Support New Pages!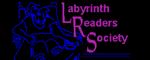 ELLEN'S KITCHEN
How much Pork Loin for 60 people?

Beverly
08/30/11
Our Ladies Aux. is hosting a luncheon for about 60 people ( 16 will be various ages of children from an orphange & several men). How much pork loin should I cook? We will be serving, potatoe salad, variety of green salads,beans & dinner rolls for sides. Thank you for you help!
ellen
08/31/11
I would expect the men and kids to balance each other and do 30 pounds raw boneless pork roast.