Keep Ellen Cooking!
Support New Pages!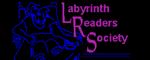 ELLEN'S KITCHEN
Apetizers for 250 Guest

Janet Shetterly
08/21/11
We are trying to fiugre out how much of the items that we are planning to use.

Veggie Tray: Celery, Carrots, Cauliflower, Cucumbers, Grape Tomatoes.

Cheese Tray: Cheddar, Mozeralla, Pepper Jack
Crackers

Chips and Salsa

ellen
08/21/11
Hi, Janet,
Assuming these are the only 3 items.
The veggies are covered on the veggie tray page.
The cheeses, 16-20 pounds per 100, some can be logs or spreads.
The crackers, 6-8 pounds per 100.
The chips and salsa, 1/3 cup per person if that is the only dip, 6-8 pounds per 100 chips.