Keep Ellen Cooking!
Support New Pages!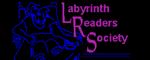 ELLEN'S KITCHEN
Bowtie Shrimp Pasta

Mandy
08/18/11
I am making a Summer Bowtie Shrimp Pasta for 80 people. (Wedding Announcement Party) How many bags of Pasta and how much shrimp should I use?? I am doing green and red bell pepper, green onions, cubed cheese, green and black olives, shrimp and dressing to toss it all in. Any other suggestions?? Thanks!
ellen
08/18/11
What is beautiful in this combo is shoepeg corn.

If this is the main course/entree, you want 1 pound of salad shrimp per 4-5 plus 1 pound pasta per 4-5. If it is ladies or mostly ladies you can use the smaller portions, mixed or men the larger.

Fruit trays would be lovely with this and really good bread and muffins.