Keep Ellen Cooking!
Support New Pages!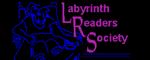 ELLEN'S KITCHEN
average cost of 50 chocolate cupcakes

Cindy
08/10/11
I'm co-hosting a bridal shower and baking 50 mini marble cupcakes. How do I figure the cost of the cupcakes (flour,sugar,cocoa,water, oil, vinegar, vanilla)? I need to divide the cost between the other hosteses.
ellen
08/11/11
Cindy, figure out the total you are going to use and local cost, add it all up and divide by the number of hostesses. Or just figure $50 and divide it up.