Keep Ellen Cooking!
Support New Pages!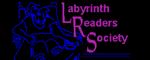 ELLEN'S KITCHEN
how much meat per person

riss
07/26/11
I will be catering for 100 people mid afternoon. They will be having boneless chicken breast, hot sausage, sweet sausage, ziti, fettucine alfredo and salad with rolls.
How much of each meat should I make and about how much pasta?
ellen
07/27/11
Riss is this a late lunch or a mid-afternoon reception? Is it self serve? Does the ziti have meat? What else is being served (bread, etc)? More info please.