Keep Ellen Cooking!
Support New Pages!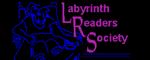 ELLEN'S KITCHEN
40th Birthday Party

joanne
07/20/11
Hi Ellen,
I am making Lasagna (veggie & meat) for about 35-40 people, and spaghetti for the kids about 10, but will make it for adults as well.
I will also make an appetizer.
I have a 4 aluminum pans 14 7/16 x 10 5/8 x 2 7/8. How many people will each tray serve?
Thanks,
joanne
ellen
07/21/11
12-15 standard pieces, but for self service, you cut smaller, as people tend to take some of each type.