Keep Ellen Cooking!
Support New Pages!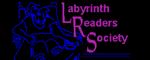 ELLEN'S KITCHEN
Chafing pan serving size

Jamie
07/19/11
Ellen,
We are hosting our annual pool party and we are expecting about 100 residents to pass through. We are serving chicken fajitas, rice & beans, and chips/salsa. I was just planning on serving chafing pans of those. I'm having a hard time figuring out how many I need to purchase. When I ask the restaurants, of course they want a head count. Do you have any suggestions? Thank you
ellen
07/21/11
Steam table size pans, 12x18/20x2, serve about 40 for sides such as rice and beans. You need at least 25 pounds ready to serve meat. Toppings per the taco bar article, see the table.