Keep Ellen Cooking!
Support New Pages!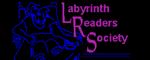 ELLEN'S KITCHEN
pasta salad

Robyn
07/19/11
How many lbs of Pasta salad should i make for 225 people for a wedding and im making a cucumber with onions and vinegar and sugar also, how many cucumbers should i cut up for 225 people
ellen
07/20/11
If it is one of several salads, 6 pounds dry pasta per 100.
About 24 pounds cucumbers per 100 if you are adding 3 pounds or so of sliced onions, otherwise, increase the cucumbers to about 27 pounds.