Keep Ellen Cooking!
Support New Pages!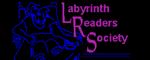 ELLEN'S KITCHEN
how many pans of food to make for 300 people

deneen boyd
07/19/11
How many pans of food should i make each for a totla of 300 people
ellen
07/20/11
Help me out Deneen. Pans of what food for what event and time frame? And also, what is the menu?