Keep Ellen Cooking!
Support New Pages!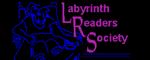 ELLEN'S KITCHEN
Cake and punch reception

Sandy B.
07/19/11
Hello Ellen,
First of all, I wrote to you a few months ago regarding a wedding reception I catered and it went wonderfully! Thank you for all your help and the many excellent articles.
Now my daughter is planning a wedding! Her desire is to have a simple cake and punch reception. They actually want to do a variety of cupcakes and some bowls of specialty M&M's, along with punch and water.
Is this an appropriate reception? A couple of things to note: we are in the south (I've heard it's more acceptable here?), and she has some health problems that affect her stamina. They do not want a long reception and plan to leave within 30 minutes of arriving. (It will be held at the hall of the church, so no travel is necessary). As to the time of the wedding, they are planning between 1:00 - 3:00. The ceremony won't be longer than 20 - 30 minutes.
Any advice would be appreciated! We have a small budget, but is this enough or should we add something like cheese & crackers?
Thank you!!
ellen
07/20/11
If you plan the service for 2 PM, everyone will eat lunch before they come and a tea party or cake and punch reception is very appropriate.

You want about 1.2 cupcakes per person, and many of these type receptions add small bars and cookies (1 of each for 2-3 types) for each person. Very festive and abundant.

it is a very thoughtful idea to add cheese and crackers and possibly some fruit trays. Otherwise, some folks will not have anything to eat- not everyone can have cupcakes.

Add dinner coffee to the punch.

Have a grand time.