Keep Ellen Cooking!
Support New Pages!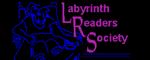 ELLEN'S KITCHEN
cooking for 25 people

J J
07/18/11
I am going to be preparing a lunch for 25 people. I will be cooking baked ham, chicken casserole, green beans, corn off the cob, mac & cheese, & rolls. How many pounds of ham will I need? I am planning on cooking spiral ham. I think a chafing dish of chicken casserole, chafing dish of corn, chafing dish of green beans, chafing dish of mac & cheese will be more than enough don't you? Do you think I need to have an additional half a chafing dish so that I can have some extra of each of these items? Your help will be greatly appreciated! Thank you!
ellen
07/18/11
For 25 people, I would do 1 full rectangular chafer each of chicken casserole and mac and cheese, 5 pounds ready to eat ham (ad a pound or so for bone); 5-6 pounds each of green beans and corn. If it is ladies you will have some left, if men, not so much.