Keep Ellen Cooking!
Support New Pages!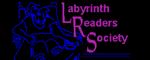 ELLEN'S KITCHEN
Veggie tray for kids

BETH FINCH
07/15/11
i have been asked to provide carrots, celery , cucumber and tomatoes for 50 kids from 1yr olds to early teens for church summer school. need quantities of veg to buy please.
ellen
07/15/11
same as veggie tray article- 3 ounces per person. The little kids eat less, the teens more. 1/4 cup Ranch dressing per person.