Keep Ellen Cooking!
Support New Pages!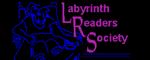 ELLEN'S KITCHEN
Ribs/Chicken Barbeque dinner for 45

Cathy
07/08/11
Please let me know how many sides are needed for this meal. I will be having appetizers first. should/can the sides be a mix of hot and cold? Example: twice baked potato and slaw? It is being catered, so I do not need to worry about the time element.

Thank you!

ellen
07/08/11
If you have ample sides, people will eat a little less meat. Here is a traditional assortment:

potato dish (hot or salad)
baked beans or other bean dish
slaw
vegetable dish, such as roasted vegetables, or a casserole that the non-meat eaters can use as an entree, such as a broccoli-rice casserole

ellen
07/08/11
I like to serve a big fruit tray and often an antipasto tray with this meal.