Keep Ellen Cooking!
Support New Pages!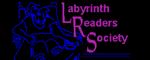 ELLEN'S KITCHEN
Sliced Apples

Cynthia
07/07/11
how many apples do i need to purchase in order
for 300 children at vacation bible school to have 2 slices in their applesauce?
ellen
07/07/11
Interesting. One apple per 4 kids. They came in various sizes, but about 8 slices is what you get. 40 pound case at the produce wholesaler or restaurant supply(you can get different counts) is by far cheaper than the grocery store.