Keep Ellen Cooking!
Support New Pages!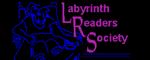 ELLEN'S KITCHEN
marinade for 80lbs cut up chicken breasts, thighs

Sonja
07/07/11
Greetings Ellen:
Had I found your published and helpful hard work last week we would have a tad different menu for our self-catered wedding reception for 240.
So now our question is: do you have a "do-able" marinade for 80 lb of chicken breast to be grilled on our big BBQ. Maybe a sauce for adding while breasts are on the grill? Our trial pieces are a tad bland. Our original idea was BBQ chicken sandwiches using 80 lbs breast and 80 pounds thigh - boneless and skinless. This resource is a fabulous find!
ellen
07/07/11
Sonja, grilling that much chicken is a party disaster, you do NOT want to plan that; it takes about 4 people just to manage the grilling, never mind the rest of the food. I strongly suggest you make the Orange Dijon wedding chicken on the Big Pots page, a tried and true flavorful dish that is made ahead and reheated. Or do the shredded chicken sandwiches; just don't try to do grilling.

Write back if you need to.