Keep Ellen Cooking!
Support New Pages!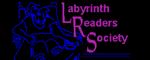 ELLEN'S KITCHEN
Beverages for Wedding

Stacey
07/05/11
We are trying to figure out how much beer (regular and lite), pop (regular, diet and sprite) and water would be needed for a wedding reception of 150 people. Can you give us any suggestions on how much to buy?
Thanks!
ellen
07/05/11
Take a look at the beverage planning page (1 1/2 times the amount for 100), make an estimate, post it if you would like it reviewed.