Keep Ellen Cooking!
Support New Pages!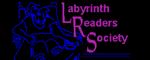 ELLEN'S KITCHEN
banana loaf

Vaughn
07/03/11
hi Ellen glad i found this website lots of people have told me that you can use oil instead of butter in the banana loaf recipe but i am so scared it comes out a flop what would you suggest? thanks vaughn
vaughn
07/03/11
swiss roll
hi ellen me again ihave attemted to make swiss roll for the 3rd time now on all my occasions it tends to break in half while rolling it the recipe says roll it while still warm and thats what i do but still it tends to break. please help? Thakns vaughn
ellen
07/03/11
Yes, on the oil, but you use about 2 tablespoons less per cup.

Usually these break because they are overbeaten, overcooked, or too thick in the pan, pan size really matters. Yes, you do want to roll while warm.