Keep Ellen Cooking!
Support New Pages!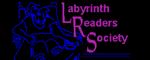 ELLEN'S KITCHEN
Spaghetti & meat sauce plus Shepheds pie

Winnie Anderson
07/03/11
I need to make Spaghetti & meat sauce for 210 people, and make shepheds pie for 210 people. What or how much meat and potatoes and spaghetti do i need. Please and thank you!
ellen
07/03/11
Spaghetti & meat sauce plus Shepheds pie
For the spaghetti, go to the spaghetti page and do 4 times the dinner for 50-60 at the bottom of the page.
For the shepherd's pie, ground beef and vegetables with a potato or crust/biscuit topping, for each 100 you want about 20 pounds of meat, 12 pounds of vegetables, and about 4-4 1/2 gallons mashed potatoes, plus all the broth and seasonings to make the gravy.