Keep Ellen Cooking!
Support New Pages!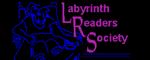 ELLEN'S KITCHEN
teacher/staff luncheon

Laurie
06/07/11
HI, I am organizing a luncheon for 75 people. We have decided on grilled boneless chicken breasts, sliced thinly to be served with an orzo salad, a tomato/feta salad, a green salad, and fruit salad. rolls will also be served. then simple dessert of brownies/cookies. How much chicken do we need to purchase?
ellen
06/07/11
Nice menu. One pound skinless boneless per 4 plus a 10% fudge factor.